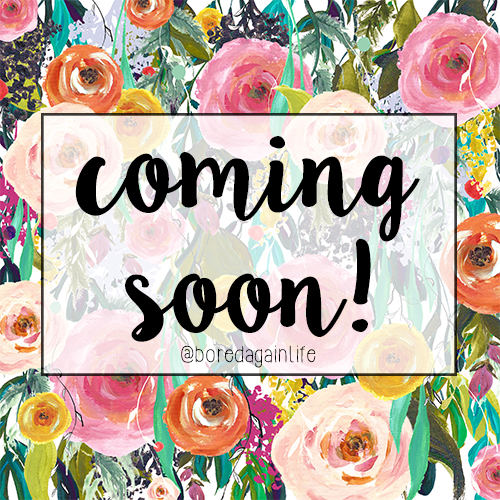 Hey Friends!
Welcome to BORED AGAIN LIFE a brand new spot to help cure the boredom blues. Soon we will be posting recipes to spice up dinner time and fun craft projects to keep the kids busy on the weekends.
You will also get an insider look at my crazy family and what we do when we get bored - a good mix of crazy and weird. I will post answers to all of life's little mysteries. I tend to ask myself odd questions when I am alone with nothing to do.
Please stay tuned. We are just getting started. In the meantime you can find us on
Facebook
,
Twitter
, and
Instagram
. Make sure you also sign up to receive all our posts directly in your inbox!