We are reading
Say Goodbye to Survival Mode
by Crystal Paine. You can catch up to all of the posts in our archives or join the discussion in the
book club
.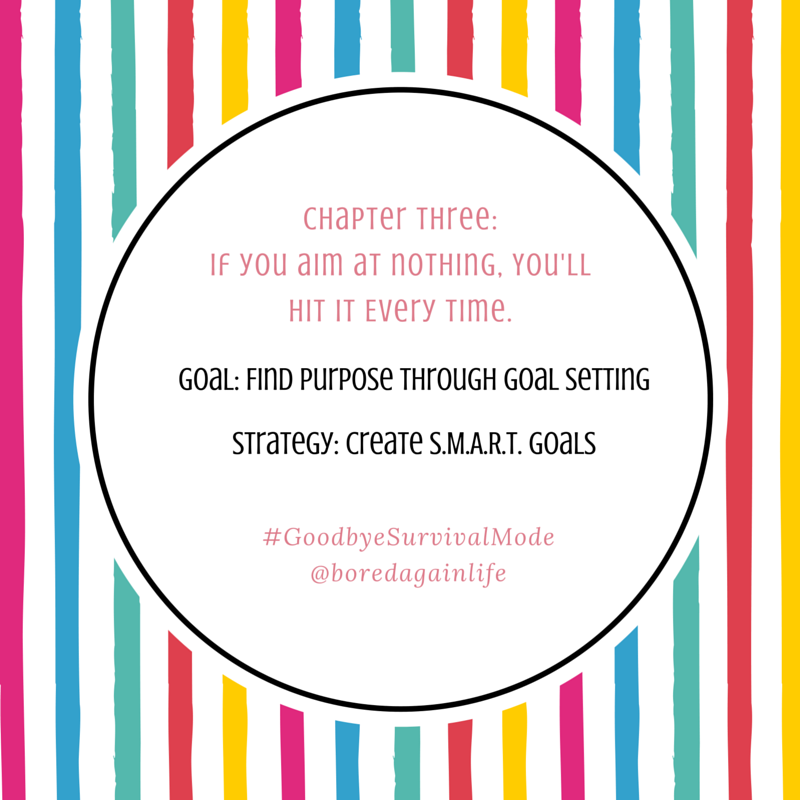 Nerd Alert. I love goals.
I set goals every day. It's called my to do list. Aren't those essentially daily goals?
My problem with goals is I don't always set SMART ones. I make lists of various things I want to accomplish at some point before I die.
It doesn't work that way. Correction, it will NEVER work that way.
SMART goals are specific, measurable, attainable, realistic, and time bound.
Today we will take all of our priorities and create goals for each one. Crystal has created amazing worksheets you can download on her blog.
I will be focusing on my health,
business
, blog, finances, family, faith, and personal development. This is why we need goals broken down into small bites. Seeing it all listed out is very overwhelming.
Let's take this discussion into the book club (or comments) and begin mapping out our SMART Goals. Maybe we can share and help hold each other accountable. Deal?
JOIN US IN THE BOOK CLUB TO SHARE YOUR GOALS!