This is a sponsored post. I received a free copy of the book Oola for Women in return for an honest review of the book. All opinions are mine. Please see my disclosure. There are also affiliate links in this post.
The other day a friend posted a meme that I really resonated with. It was a photo of Cruella De Vil with her crazy eyes and hair, driving fiercely down the street. The caption read "Me trying to excel in my career, maintain a social life, drink enough water, exercise, text everyone back, stay sane, survive and be happy."
Does this sound like you? It is most certainly me. Every day is the struggle to do all the things and be everything to all the people. It can be exhausting and overwhelming. I alternate laughing and crying my way through.
What if I told you there was a way to work towards a more balanced life? That you can have less stress and more purpose?
I have your attention now, don't I?
A few years ago I discovered OOLA. I tapped into this system and I was finally able to get areas of my life moving in the right direction.
OOLA is the process of finding balance and growing in
Family, Friends, Faith, Fitness, Finance, Fun, and Field.
OOLA for Women was written with YOU in mind. This book is a compilation of stories from women sharing the same struggles we go through every day. Every story will give you courage, inspiration, motivation, and a feeling of solidarity. You are not alone.
OOLA for Women breaks down each of the 7 areas and teaches you how to grow in each one.
You will learn about the
OOLA Blockers
. These are the 7 things that will keep us from achieving our goals - fear, guilt, anger, self-sabotage, laziness, envy, and focus. You will also learn about
OOLA Accelerators
. The accelerators will push your dreams into overdrive - gratitude, love, discipline, integrity, passion, humility, and wisdom.
Do you want it all?
A career, happy kids, good health, friends who feel valued, a partner who is cherished, and a growing faith that is bigger than everything?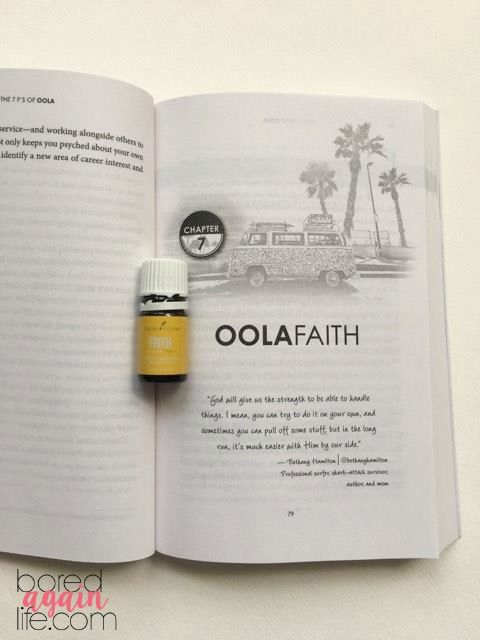 I am learning how to let go of guilt, to stop self-sabotaging myself and become more disciplined. I can't wait for all of you to dig into this book, start pushing through all the things that are holding you back, and living life with the greatness you deserve.
Pick up your OOLA for Women book on
Amazon
or
Barnes and Noble