I received this product for free from Moms Meet (momsmeet.com) to use and post my honest opinions.
Compensation for this post was provided and this page may contain affiliate links.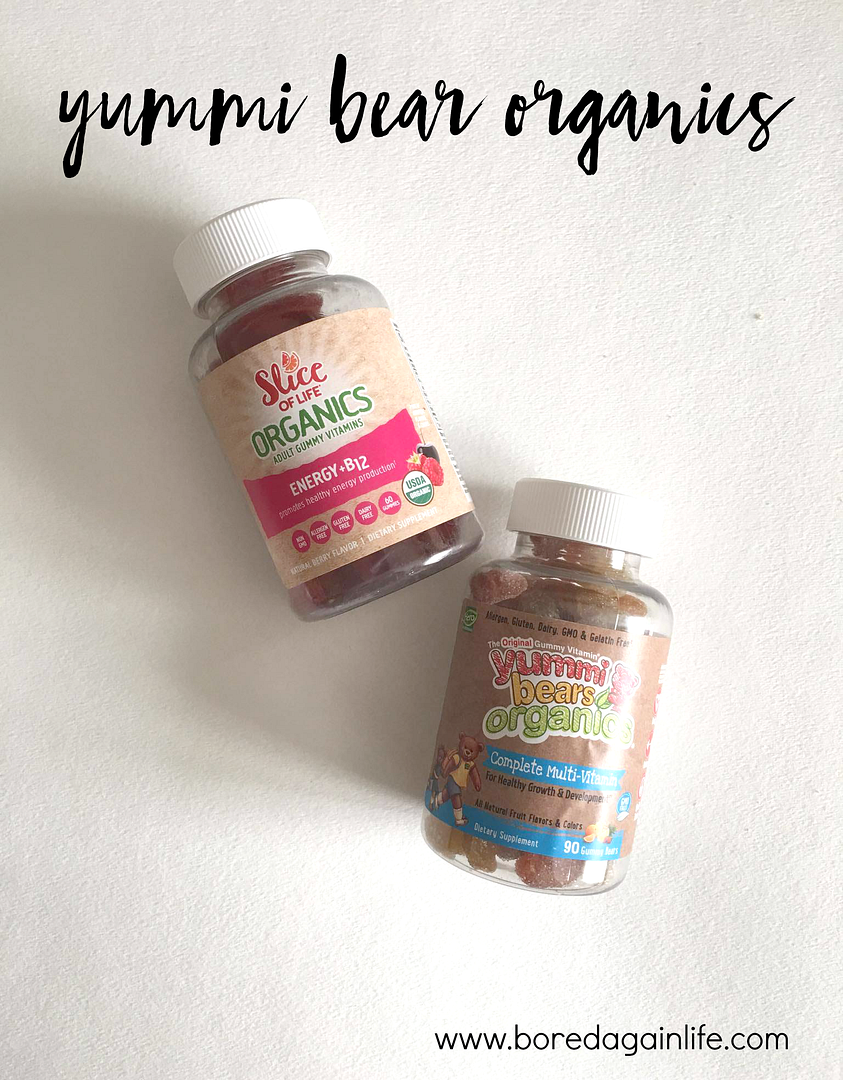 Ideally we get all the nutrients we need from the food we eat. This is the dream scenario. I try hard to make sure my kids get the correct amount of nutrition. I think kids need between 3-4 cups of fruits and vegetables a day. It seems like a small and do able amount. Right?
Not with my kids. Let me tell you how Leah eats. She will have two bites of a banana in the morning and rudely drink half of my smoothie. For lunch she may have a sandwich and some fruit, but it is usually only a few bites. Now at dinner, if it's something she likes AND she didn't eat much lunch, girlfriend will go to town and clean her plate.
I do my best to give them a balanced meal. I know for sure they do not have enough vegetables. Three out of the four cups of fruits and veggies should be vegetables.
I can guarantee that is not happening.
This is why we have supplements. Vitamins are here to fill the gaps that we leave on our plates.
Recently we tried Yummi Bear Organics for the kids because they have 16 essential nutrients for growth and development. We are talking Vitamin A, B6, D, B12, C, and more! They are also free of artificial colors and flavors.
Leah loves them. She of course thinks they are candy and is upset by the small serving size. I like that it is gummy vs other brands with a chalk like consistency. Who eats those on a regular basis? No thanks. I already have to fight my kids over vegetables. Why would I want to fight them over the vitamin to help supplement the vegetables??
I had the Slice of Life vitamins and they were tasty. Like, I could sit there and snack on the whole bottle good. I did refrain myself. I have a little bit of self control. Vitamin B12 is what we need to convert carbs, proteins, and fats from food to energy. Yeah, give me all of that. This mama needs all the energy she can get.
I believe strongly in eating the right foods to fuel our bodies. We can eat ourselves to good health, if we want. HA! I'm still learning how to do this efficiently. In the meantime, I will continue to supplement with supplements that have organic ingredients and are free of GMOs, artificial flavors, and dyes like Yummi Bear Organics.
For more information visit the
Hero Nutritionals
website.